The  Group has won the 2014  Volunteers' Award offered by National Railway Heritage Awards for the restoration of Tryfan Junction Station building.The award was announced at the national awards ceremony in London on 3rd December 2014. It comes with a blue commemorative plaque and a cheque for £1500 towards the expense of restoration. The plaque will be erected and unveiled at a later date.
Many have commented that John Keylock would have relished the occasion, and the award is a tribute to his vision in taking forward the restoration.
For a full report see here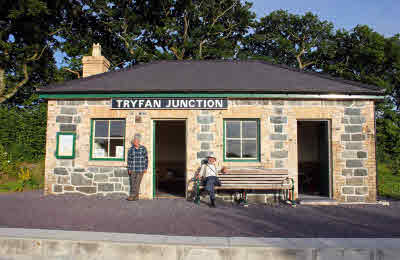 For details of the restoration, see the Project page.