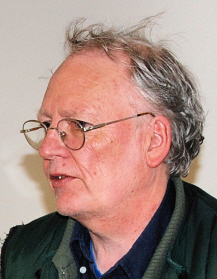 It is with much sadness that we record the passing of  Dr Gwynfor Pierce Jones who died suddenly on 23rd December 2013. He was a keen supporter of this Group, a member of its committee and a renowned expert on the history of slate mining in Gwynedd,
Dr Pedr Jarvis wrote "He was the leading expert on slate mining in Nantlle but his interests ranged widely afield. He was always willing to help with obscure information about quarries and quarry railways; he was a treasure. Also played in the brass band – the last time apparently only the day before his untimely death. I think he was also involved with early efforts to revive the Welsh Highland, but was happy to pass on that job in later years.  It may have been from Gwynfor's influence that the Welsh-speaking element in the revival was kept in the early days"
Dr Dafydd Gwyn added "A  wonderful friend, supremely clever,  very charming – in the best sense – and  so much his own man"
His funeral  was held in Bangor on 6th January 2014 and was attended by a  large congregation of relatives, friends and colleagues.