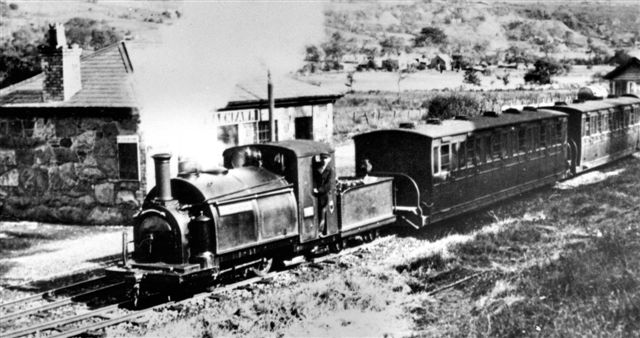 The heritage experience – Learning about the history of the line
Special trains ran on 5, 12, 19 and 26 Aug .  These popular trains aimed to recreate the heritage experience using heritage rolling stock hauled by one of the earliest locomotives on the line.
Sponsored by the Welsh Highland Heritage Group, the trains travelled between Dinas and Rhyd Ddu with on-board guides and packed lunches at Rhyd Ddu.
A photographic stop at Tryfan Junction with a guided tour of this historic spot provided the opportunity to view the restoration which has been carried out by the Heritage Group. The picture shows Prince with the heritage train at Tryfan Junction on 5th August 2018 (Picture by Nick Booker)